Small Business Marketing Services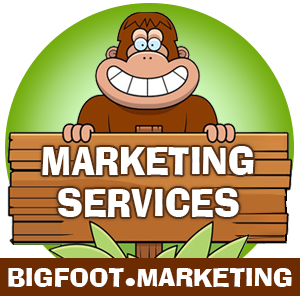 Choose Bigfoot.Marketing for your Small Business Marketing Services needs!
Small Business Marketing Consultation
We've got decades of real-word small business marketing experience.
If you are simply looking for someone to tell you where you can spend your business's marketing budget, you probably don't need us.
Any kid fresh out of college that has taken a "marketing" course can tell you that.
On the other hand, if you have demands for performance and results from your small business marketing strategy, get in touch with us.
Website Design and Development
asdf
Local Search, SEO & Internet Marketing
asdrf
Article Writing
asdf
Article Distribution
asdf
---
Bigfoot.Marketing
Bigfoot Marketing is a small business owners marketing strategy that helps small business owners learn how to get the biggest marketing footprint possible with their limited marketing budgets.
Tags: marketing, small business, effective, affordable, help, learn, teach, consult, consultation.