Low Cost, Professional Credit Card Processing: Merchant Account & Gateway via BluePay - CardPointe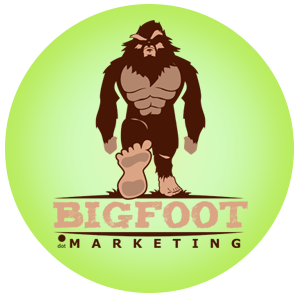 Low Cost, Professional Credit Card Processing: Merchant Account & Gateway via BluePay - CardPointe (CardConnect)
Get in Touch with Dan Seiler (Pronounced Siler)
Senior Account Executive
484-580-2868 Direct
Dseiler@cardconnect.com
Tell him Doug Sent You!
---
BluePay has another brand now called CardConnect - it is still the same company!
I have used BluePay myself for years and love them! Their rates are great, their support is stellar and they are super-easy to integrate with for eCommerce solutions.
Their documentation is clear and easy to follow and we really appreciate this as small business website development and internet marketing consultants and services providers.
CardConnect is a separate gateway from BluePay but owned by the same company. CardPointe is a portal that you log into to see all business functionality, has ticket system, make changes to accounts.
Card Reader for Mobile Point of Sale + App
There is a one time fee of $25 for this and then no future charges.
---
Login for CardConnect/Cardpointe will be at carpointe.com.
Website development
https://support.cardconnect.com
https://cardconnect.com/developers
Reference Me for These Rates:
No Setup or Annual Fees
Credit Card Processing Fees:
Consumer Debit: 1.69%
Consumer Credit: 2.09%
Non-Qualified: 2.99% (For Corporate, Government, International & High-end Reward Cards)
Transaction Fee: $.20
NO MONTHLY MINIMUM FEE for transactions.
Monthly Fee: $15
Flat Rate Option
Credit Card Processing Fees:
No Monthly Fees
Consumer Debit: 2.8%
Transaction Fee: $.20
Includes Everything You Will Need, Including:
Merchant Account
Payment Gateway/Virtual Terminal
SmartPhone App/Swiper (1 Time Add'l $25 purchase)
ACH Processing (accept eChecks)
Customer Service
Statements
Reporting Tools
PCI Compliance & Certification
Compared to PayPal
PayPal's only comparable program:
$35/mo (33% higher)
.30 per transaction (50% higher)
2.9% per transaction (33% higher)
If you want to accept eChecks ...
BluePay Check Processing Fees:
Discount Rate: 0.00%
Transaction Fee: $.50
Get in Touch with
Dan Seiler (Pronounced Siler)
Senior Account Executive
484-580-2868 Direct
Dseiler@cardconnect.com
Tell him Doug Sent You!
---
Bigfoot.Marketing
Bigfoot Marketing is a small business owners marketing strategy that helps small business owners learn how to get the biggest marketing footprint possible with their limited marketing budgets.
Tags: marketing, small business, effective, affordable, help, learn, teach, consult, consultation.