Affordable Search Engine Marketing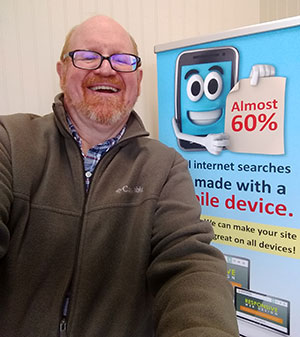 Are you looking for Affordable Search Engine Marketing services? Let us here at Bigfoot.Marketing help you! We have been providing search engine marketing for small business owners since 1998.
We were early adopters of the internet and we have kept up with the changes as they have been rolled out.
Search engine marketing has changed a lot since the internet first became popular. In the early days, it was just Meta tags - and mainly keywords. Lot's of webmasters were even doing what was called "keyword stuffing" to manipulate search results for their pages.
Of course, the search engines changed to address that particular manipulation and started penalizing the pages (sites) that violated their policies against keyword stuffing.
1. On-site Search Engine Optimization
There are two components of SEO (Search Engine Optimization) and the first of these is the on-site element of internet marketing.
There are things that should be done on your web pages that will enable good indexing of your site's content by the search engines.
There are things that you should NOT do as well.
Any attempt to "con" the search engines by what you put on your web pages is likely to get you penalized.
2. Off-site Search Engine Optimization
The majority of what it takes to rank truly well in the organic search results for generic keyword searches is not on your own website and this therefore not fully under your control, but it is certainly under your influence.
You should control as much of it as you can.
Get in touch with Bigfoot.Marketing for Affordable Search Engine Marketing.