"Please Explain to Me How I Can Increase My Website Conversion Rate?"
So, if I understand you, you are asking me "explain to you how you can increase your website conversion rate"? Is that right? Yes.
How about if I can tell you how you could DOUBLE it?
"YES!"

---
The video below is a pitch for Best Way Websites, which is one of the SAAS programs I have developed.
Watch the video - 49 seconds and then read the information that is posted below.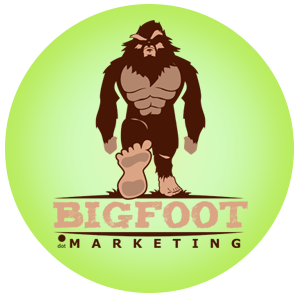 So you would like to learn how to Double Your Website Conversion Rate. Awesome, I think I can help.
This one is really simple to do and easy to understand.
PASSIVE, PUSH & PULL MARKETING
What is PASSIVE marketing?
Passive marketing is marketing that is does not involve a direct human agent and is delivered via a stationary platform.
Printed billboard ads, ads on websites or website platforms or rack cards or business cards sitting in a display case are all passive marketing methods.
Electronic audio ads are forms of passive marketing. Things such as conventional or internet radio, audio files on a website or podcast ads are also passive ads.
Electronic video ads are forms of passive marketing as well. Things like videos on websites or YouTube channels or cable television ads are passive ads.
Passive marketing is getting your message to your target via a

passive marketing vehicle

.

With passive marketing, you are simply trying to display your message to your target.
What is PUSH marketing?
Push marketing requires a human agent. Handing someone a business card or brochure is a PUSH. Sending a direct mail resource is a PUSH. Sending an email soliciting business is a PUSH.
Telemarketing is a form of PUSH marketing.
PUSH marketing is getting your message to your target via an

active marketing vehicle

.

With push marketing, you are utilizing a human being in a very direct method to get your message to your target.
What is PULL marketing?
Pull marketing
PULL marketing is getting your message to your target via an

active marketing vehicle

.

With pull marketing, you are responding to your target by answering their questions via a phone or video call, email or social media platforms.
A Biblical Principal
"Counsel in the heart of man is like deep water; but a man of understanding will draw it out." - Proverbs 20:5
I can remember as a child getting a drink of cool water from my uncles deep well on his ranch in Texas on very hot summer days. It was invited and refreshing.
I did not feel that way when my brother drew up a full bucket and dumped it on my head. It was not appreciated.
Pull marketing is when your target is PULLING information out of you. Your are not passively displaying it (though they may have seen this) and you are not "pushing" something on them (though they may have seen this, too).
In pull marketing, you are the well and they are drawing this information out because they want it!
PEOPLE LOVE TO BUY BUT AREN'T SO CRAZY ABOUT BEING SOLD
People Love to Buy!
Most people like to shop when there is something that they want to buy, they can afford it and the go to get it, whether it is at a physical store or shop or online.
Unfortunately, many people like to shop with a credit card in hand. This is a bad idea unless they are using the card as a convenience and pay if off each month. I can understand someone that is in a pinch and uses a credit card (without money in the bank to back it up)
If the money is in the bank, there is this thing called a Debit Card that provides the same convenience and results in an immediate expense instead of a debt. That is a great "convenience" card.
People wanting to buy is not the problem.
People Hate being Sold!
Show me a person that likes a PUSHY SALESPERSON and I'll take a photo of a psycho for you. (Not the desperate salesperson, but the strange potential buyer!)
If you are having to work hard to CONVINCE someone to buy your products are services, you can expect a disappointing outcome.
However, when they are ASKING you questions, THEY ARE SELLING THEMSELVES. You are not doing the selling. Got it?
So, work on reversing the dynamic and get to the place of answering questions rather than delivering a lecture.
BUT AM I LECTURING YOU?
No. Your reading of this web page is an example of a "PULL" market. I am not holding you captive. You can leave at any time.
You are the one that asked the question, so you started this conversation. The question that you asked is at the top of the page:
Please Explain to Me How I Can Increase My Website Conversion Rate?
Then, I asked you, "How about if I could tell you how you could double it"? ... and you answered "Yes."
I'm just being a helpful guy, trying to answer your question.

3 STEPS TO DOUBLE YOUR SALES CONVERSION RATE
Greeting your website visitors directly and personally is the BEST WAY to convince them to TAKE THE NEXT STEP with your company.
A pitch (or welcome) video is like having your own TV commercial running on your website, 24 hours a day, seven days and week and 365 days a year - and even an extra day every four years (leap years).
Your Website Must Be Properly Developed
Proper development means that your website includes:
a site that was designed for the site's target (was not created to satisfy you or make the website designers proud, but was created ON PURPOSE to appeal to your target audience)
a 100% mobile responsive design (delivers a GREAT experience to users regardless of the screen size they are using)
great on-site SEO (plenty of content to "feed" the search engines)
a user-focused layout (easy to navigate and scan - enabling "drill-down" for more information when they want it
appealing colors and images that relate to page's content
... and more ...
You Must Get Qualified Traffic to Your Website
Who is your target? How are you going to get them to your website? You MESSAGE must reach your target and draw them in to your website.
You Must Have Effective Conversions
When your target lands on your website, what action do you want them to take? Your site's pages should include an obvious conversion vehicle. It could be an image, text, slide show or a video. It is best to be using a combination of all of these things, but NOTHING will be as effective at CONVERTING your target when they make it to your site as a "pitch" or "welcome" or "Call to Action VIDEO."
A website NON-CONVERSION is when someone:
Immediately clicks back or away
Browses through your site thinking it is helpful or interesting
Makes such a negative impression that browser tells others to NOT go to it
Getting a website CONVERSION could be any of the following:
They call you
They fill in a form
They make a purchase
They "bookmark" your site
They refer your site to others (email or phone)
They share your site with others (social media)
Convince them To Pick up the Phone, Complete a Contact Form or Push a "SHOP NOW" Button.
A video message that speaks directly to your target's needs has been shown to often DOUBLE response rates for websites.
What is a Call to Action Video?
A call to action video is a video that has been carefully created with a message that does the following:
speaks directly to your target
confirms their pain or need
tells them you can fix their problem
promises to them a desired outcome
utilizes a call to action button
Recommended Resources: What is a Marketing Message? | How do I Create a Powerful Marketing Message?
It doesn't have to be long, for example, just 20 seconds might do it!
SEE EXAMPLE BELOW