Douglas Edward Nevill I (Doug Nevill) Business Bio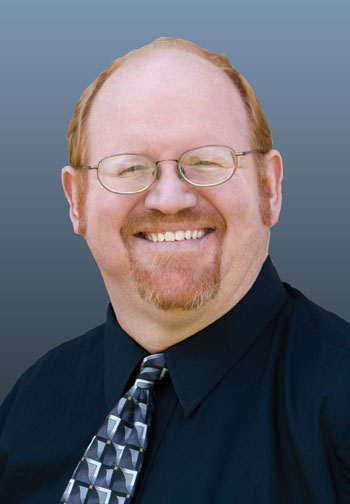 Douglas Edward Nevill I (Doug Nevill) Business Bio
If you want to learn more about me in general, TAP HERE.
First, for the "Crazy Stuff"
I believe Bigfoot Exists and have published a website where you can read about my experience and others that have had eyewitness Bigfoot encounters of their own.
I'm not really crazy, and neither are the thousands of others that have had mostly unnerving, unsettling or absolutely terrifying (like mine) experiences.
SEO Expert
I was an early adopter of the world wide web and was recommending google when most people would still respond "whattle?" Imaging that today. I no longer need to recommend google and actually recommend more private alternatives for browsing today, like https://duckduckgo.com/.
I started developing websites by hand coding. There was no other option. I got started way back in 1995, and in 1998 started my own website hosting company. I was also selling something called "dialup" internet service back then!
In those days, all search engines were still relatively new and there wasn't the multiplied millions of website domains and the billions and billions of website pages. Search engines all looked at meta tags for indexing purposes.
The original use of internet browsers didn't even involve search. You simply typed the websites's domain name (URL) in to the browser window.
Independent Testing
As search engines evolved (improved?) I kept up with them by TESTING my guess about their algorithms scientifically via my own servers as well as accounts that I had created for testing across other hosting environments.
Don't Trust the Government or Search Engines
I don't believe what search engines say about their algorithms (google) because I KNOW they lie. Simple as that. They tell you what they want you to believe because they make more money by deception than truth.
There will be some element of truth, but it will not be the truth, the whole truth and nothing but the truth.
SEO Methods Will Work Until They Don't
Most famously, Google implements elements to its algorithm and even publishes that people should do such things in order to rank well ... and then they change the rules!
Which results in millions of small businesses running to buy PPC (Pay Per Click) campaigns. This is a rotten but effective way to make a fast fortune.
Internet Marketing Consultant
My background has made me well-suited to provide practical, affordable internet marketing services (as well as consultation) to small business owners.
You can't be a good internet marketer if you don't understand basic marketing.
I know how to get results for my clients.
Talented, Experienced Content Writer
This fits hand-in-glove with my occupation. English grammar and writing are also my strong suits. I know how to write for SEO and how to create compelling content for humans as well.
Webware Architect
What is Webware?
Webware is software that is accessed online and is operated via a users' browser with no need to download and install an executable. Webware is not specific to a single machine; users can access these applications regardless of the computer they are using. Webware is also known as a Web application or online software.
What is a Webware Architect?
A software architect is a software developer expert who makes high-level design choices and dictates technical standards, including software coding standards, tools, and platforms.
What Web-based Applications Have I Created?
SAAS Programs
A SAAS program is "Software as a Service". Users pay a recurring fee for use of these programs. I have created three such platforms: a website builder (CMS), an events creation and ticketing program and a reviews program that emphasizes the geography of the reviewer.
Printing Industry
The first websites that I developed were to sell my printing online. I have been involved in the print industry since 1977 - (as a teenager), so I have been through the entire evolution of the printing industry.
My printing company successfully did business with thousands of small businesses all over the USA and even a few other countries. When super-big players got involved in the industry online, their pricing schedules shrunk the margins so greatly that I sold off a few of my machines and gave the rest of them away to a not for profit and changed my focus to website development in internet marketing primarily.
Previously, it was the other way around. I sold business cards and tried to sell them a website with it.
Trade Print Vendors
I've had relationships with specialty printing houses for decades, and have kept a few of them active. I still provide printing services, but no longer try to sell them independently. I sell them to my website development and internet marketing clients.
We typically give a 1,000 business cards to our new clients when we develop their websites. We also do other point of sale literature (brochures) and direct mail marketing campaigns.
Graphic Design
I'm a real artist. I have the ability to draw without a computer program. I was actually offered a full ride academic scholarship to the UT school of art after high school, but I pursued another vocation instead.