Professional Logo Design and Corporate Business Identity Development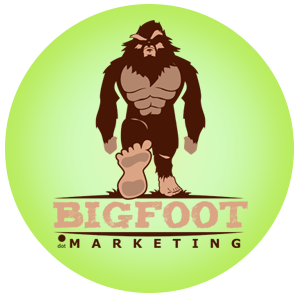 So, what is my take on Professional Logo Design and Corporate Business Identity Development?
I'm glad you asked!
In a nutshell, they are the most highly overrated, puffed elements of marketing a small business.
The truth is, your logo and/or your business name and/or your "corporate" identity is not that important overall.
You can have "the best logo" and "business identity" and the worst business at the same time.
I Am an Artist and Graphics Designer in my "First World"
So I speak as someone that is experienced in this. I got my start as a teenager designing logos for small businesses (in the 70s) so I've got a bit of experience.
God Given Talent
I have the ability to reproduce anything I can see. Not cartooning, but real life drawing. I was good enough at this to be offered a scholarship to a high-ranking art school at a major university.
I was drawing logos before computers. Yes, I'm that old. I can draw without a computer. There are probably tens of thousands of "photoshop" artists and a few hundred really good vector based artists, but without a computer, they can't draw worth a flip.
I'm telling you this, hoping to establish my authority before I burst your bubble about your logo.
Thousands of Internet Print Media Sales but None from a Logo
I've owned a printing company and have sold to thousands of different companies, but none of them purchased from me because "they just loved my logo." That simply does not happen!
Ten Thousand Dollar Monthly Income with No Logo
To prove this point, I launched a new brand and created a cash flow business exceeding $10,000 a month ... and the business did not even have a logo ... think about it.
How then, did I do this?
Simple. I had a business name. I just used that. No art to it, just the name of the business that told exactly what I did - Port Angeles Website Services.
I crafted a message and used it on my business cards and the website. I had good SEO, so I was visible. I also used a CTA (call to action) Video and a CTA button.
That's it!
Messages Sell, Logos are Only Conceptual
You cannot sell from a concept. It takes a message to sell. So, spend some time developing your SALES MESSAGE, or your marketing message and don't waste a lot of inordinate time on your logo.
INVEST your time (instead of WASTING it) in something that can help you ring your till, and that something is the words that you say (or publish) that will resonate with your target and result in them opening up their wallets.
Now that we're done with my rant, here are the things you should consider when having a professional logo developed for your company.
Bigfoot.Marketing's 3 "MUSTS" of a Professional Business Logo
It MUST be Simple
Think the Nike "swoosh"
or the Apple "apple
or the McDonald's "M"
or the Xerox "X"
Your logo is NOT supposed to be a work of art or a photograph. If you want to display works of art or photographs, go for it, but they should NEVER be a part of your logo.
Keep it simple and you'll be keeping it professional.
It MUST be Vectors
Should be created using a vector's program
Vectors are composed of lines and fills rather than bitmaps (dots) like photos
Vectors are scalable to infinity without loss in resolution
It MUST be Universal
Limit your colors (2 or 3 is best)
At least 3 versions: color, black & white and reversed
Be sure that you OWN the NATIVE file
Be sure that all FONTS used are included in your package
The native file is the file format that the logo was drawn with. For example, if the graphic artist used Adobe Illustrator, the native file will have the .ai file extension. Corel Draw will have a .cdr extension. Also have an Encapsulate Postscript file generated. (.eps)
The native file will remain editable
You may need to use the fonts in other places (like your website) so make sure you've got them so you can use them.
Have logo generated from the native file in different resolutions (high and low or 72 dpi and 300 dpi) Make sure that the .png file is transparent (doesn't have a white or other color background)
You will need those formats for various applications.
Some print houses will request a vector's format, so be sure an retain this as an .eps.
How Much Should You be Prepared to Spend?
There is no hard rule on this. You can get logos online really super cheap and they can be fine. If you want to hire a local, graphic artist, you'll likely need to spend $500 or more.
How much you should spend will also depend upon your overall budget. If you're a millionaire already, you may be willing to spend $5,000 or more for your logo and business identity package.
Bigfoot.Marketing Develops Logos for $250
At Bigfoot.Marketing, we'll do a single concept for $250. If you want 3 concepts, we'll do for $500.
For each concept, you get the initial logos and then up to 2 revisions included.
If we are creating multiple concepts, you get to choose one of them, and then up to two revisions of your choice without incurring additional fees.