Free Article Writing Suggestions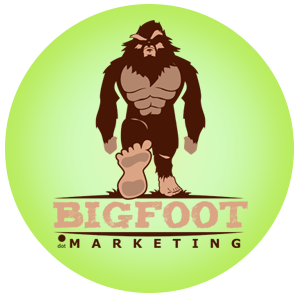 Here are a some Free Article Writing Suggestions from Bigfoot.Marketing.
Here is some Free Help Writing Help: Learn How to Write an An Article for Your Small Business
Articles are a great way to promote a small business.
In the early days of the internet, all most all websites were written like a news or feature article or expanded brochure, and typically a blend of the three.
The early webmasters would interview the business owner and then develop the website and publish as a third person, which made sense then.
That doesn't make sense any longer.
Your website should be written in the first person and should be spoken directly to your target audience.
Small Business Articles are Written About a Company in the Third Person
However, it is completely appropriate for an article about you and your business to be written in the third person.
When someone visits your website, you should greet them just like they walked in to your place of business. You would not use third person language if someone walked into your business.
You would say, "Hi, my name is [your name] and I am the owner here." You wouldn't say "Welcome to [my business name] and say, [your name] is the owner. You would address them in the first person.
Small Business Marketing Articles are Typically Hosted on Third Party Sites
Once your article is created, you can upload it to your website and provide instructions for others that see it to follow if they would like to host your article on their sites.
Content publishers need great content, so do a great job and you'll discover that publishers will want to use your content on their sites.
Follow these Three Article Writing Steps
If you will follow these simple steps, you can write your own effective article for your business.
Step 1: Determine the Purpose of the Article
Is the purpose of your article to educate, entertain or inspire? Making a conscious decision about this will provide a guide for keywords that you should select and make sure they are included in your article.
Create a list of at least ten key words that match the purpose of your article. Here are just a few to get you started:
Educate
Learn
Curiosity
Knowledge
Entertain
Enjoyment
Fun
Pleasure
Inspire
Dream
Give
Action
Step 2: Create Your Business "Pitch" or Marketing Message
If you have not already done this, take the time to craft a marketing message for your business. You'll definitely want to use this in your article, regardless of its purpose to educate, entertain or inspire.
Most small business owners that I have worked with spend way too much time focusing upon their logos and are typically completely unaware of the need to develop a marketing message.
I've NEVER had ANYONE says something like: "I saw your logo and it was so amazing that I immediately knew I wanted to business with you."
However, I've won lot's of clients after telling them: "I can help you attract more clients, increase their satisfaction with you, and make you more money.
They usually want to know how I can do that.
Develop and Implement a Marketing Message
Logos are powerless in convincing people to do business with you. Their purpose is simply identification. They are not intended to convince your target to hire you.
A well-crafted marketing message is what you need for that!
7 Steps to Craft a Powerful Marketing Message
Here are the basic steps:
Identify Your Target
List the Problems your Target Has That You Can Solve
List the Emotions that Your Target is Experiencing due to their Problems
List How You Can Solve Your Target's Problems
List What Makes You Different (Better Choice) than Your Competition
List the Results that Your Target will Experience as a Result of Your Products or Services
Take Steps 1-6 and Put them Together!
Step 3: Create an Outline for Your Small Business Promotional Article
Your Article's Keyword List
From the list of keywords and concepts that you have created, you will find the over-arching principle that will help you create a powerful headline and the outline for the body of your article.
Your Article's Headline
Give your article a good headline.
This is listed first because it will print at the top of your article, but you should write it last. In many instances, you may spend more time developing your headline than you will writing the article itself.
Don't try to do a crazy SEO title for the headline of your article. Just name it properly. It will naturally include your most important keywords for search engines to index.
Your headline is vital. If your headline does not win the interest of its viewers, they will not read your article.
Address your readers in the first person (you),
provide numerical data (numbers) when you can,
arouse curiosity by using questioning words (how to, why ...),
be sure to highlight their problem,
and boldly state your solution to their problem.
Your Article's Sub Headings
Take your keywords list and use it to create the outline for your article.
Build a paragraph or more around each sub heading.
How much to write? Enough to cover the subject as completely as you need to for the article. Otherwise, don't worry of the length of the article or the word count.
Just make sure you are providing good, understandable and legitimate content.
Your Article's Introduction and Closing
Aft you have completed the body of your article, write a one paragraph (one to five sentences) introduction or summary. This should be the first paragraph in your article.
Tell 'em What You're Going to Tell 'em.
The purpose of the introduction is to tell them what you are going to tell them.
Tell 'em What You're Telling 'em.
In the body of the article, you are telling them what you are telling them.
Tell 'em What You've Told 'em.
Similarly, write a closing for your article as well.
The purpose of the closing is to wrap things up with a review - tell them what you told them and provide some action steps for them to take.
Common Questions About Small Business Articles Answered
1) Should I use images in my article?
It is fine to use an image or two or three, depending upon the length of your article. Keep in mind that some publishers may disallow images. If you choose to use images, make sure they are small in byte size (try to keep to 100kb or lower) and actually help with the comprehension of your article.
2) How many links should I publish in my article?
Customarily, it is appropriate to provide a link at the close of your article along with your colophon as the author.
3) Should I allow anyone to republish my articles on their sites?
In most cases, you should not worry over this too much, so long as your policies require that they include your complete article, including your colophon or signature at the bottom.
Don't expect publishers to include images, however. Leave that up to them.
Most publishers will not want to provide content that doesn't interest their readers.
If you do want to restrict who can republish your articles, then make that clear, but make it as easy as possible for those that want to publish your content to do so.


---
Writing Marketing Articles
Article writing is one of the most effective marketing strategies for a home business. Providing content for other websites or even print media gets your business information a wide distribution.
The Pros
It's Free

Website owners and online media are desperate for content and are willing to post your unique, quality-written, relevant article on their sites.


It Gets You in Front of Other Businesses' Markets

Having your content appear on other websites gets new eyes on your business.


It Builds Credibility

Having your material show up on other owners' sites suggests that you're an expert.


You Might Get Paid Some blogs, and online magazines pay you to post your article.

You can even pitch your article ideas to print magazines or industry newsletters, many of which pay as well.
The Cons
It takes time not only to write the article but also to find a media outlet to publish it.

And with most media outlets now wanting original exclusive content, you can't distribute the same article to multiple places. Each place you'd like an article to appear needs its own original piece.


You have no control over when your article will run.

If the outlet decides to post it at all.


There is no guarantee that people who read the article will seek out your business.

The best way to entice readers to check your business out is through a quality article and promoting your lead magnet in your bio.
Getting Started
Don't think you can write? Yes, you can. The most important step to article writing is to get started.
Grab a Piece of Paper or Get in Front of Your Computer

While a blank page or screen can be intimidating, once you have a topic idea, you should be able to jot down key thoughts. At this point, your goal is to gather ideas and write a first draft.


Pick a Topic.

Don't just think about what you know. Instead, think about what people want to know that's related to your business.


List the Major Points You Want to Cover on the Topic

This list can become your topic subheadings in the article.


Fill in the Major Points With Key Concepts

Next, write down the information readers need to know about major points.


Let the Article Sit for an Hour or a Day

Then read and revise it to flesh out your ideas, clarify your concepts, and clean up the errors.


Write an Interesting Bio

One that includes a call to action for readers to grab your free lead magnet. It will appear at the end of your article.


When It's Ready, Pitch Your Article Idea

Pitch it to other blogs, websites, or media sources that target the same market that you do.
Tips for Effective Writing
Write a Good Article That Solves a Problem or Provides Value

People go online for information, and if you can deliver it to them, they'll want to know more about you. Focus on bringing value to your readers. Deliver information in a way that allows readers to visualize the outcome if they take action on your ideas. Find a unique angle or a good hook, and develop a conversation with your reader.


Write Articles in Conversation Mode

You don't want to be completely informal, but you do want to come across as friendly, engaging, and approachable.


Answer the Readers' Question: "so What?"

Why should people care about what you're saying? For example, why should you care about writing a good article? (So what?) Because with a good article you can increase your reach and credibility, which can lead to more profits in your home business.


Write Concisely

Every word has to earn its keep, especially your headlines. The language can't be boring and stiff. You aren't trying to win awards. Instead, you're trying to entice and engage a reader who hopefully will then want to know more about your business. Keep the article exciting, short, and to the point.


Keep it simple.

Write in a simple language. You want your articles to be full of information and content, but in words, the average person can understand.


Use "You."

Your high school English teacher told you not to write using "you," but in marketing, that's the most important word. Remember, you want people to connect personally with what you're saying.


Be Organized

Your article should flow and be easy to consume. Many online readers are scanners, which means long text can bore them. Instead, use paragraph breaks, bold type, numbers, or lists to break up the content into easy-to-digest chunks.
Article Writing & SEO
Google's Panda update changed the effectiveness and ease of article marketing for search engine optimization purposes. Websites are penalized for poor quality or irrelevant content. In many cases, site owners will put no-follow attributes around your links telling Google not to pay attention to the link, thereby eliminating the SEO benefit. However, that doesn't mean article marketing is no longer effective. As already mentioned, articles can increase your reach and credibility.
While article marketing might not have the same SEO boost that it used to, it doesn't hurt to consider it when writing your articles. You should integrate keywords in your article writing but always write for the human reader first. If an article is stuffed with keywords but has no human interest, it's useless. Effective article marketing with search engines in mind requires a few good keywords and key phrases. These words and phrases should be relevant to the topic and the article context. These keywords and key phrases must appear seamlessly in the article and not disrupt the natural flow of the content.
Don't Have the Time or Ability?
Articles that you've written for your own business are always going to be the most genuine and authentic, but if you're strapped for time or don't feel the quality of your writing is good enough, you have a few options.
Buy and Rewrite Private Label Right (PLR) Content

PLR content can be a great way to get ideas and a place to start. Just remember to rewrite the content in your own words so that it's unique.


Hire a Writer

If you need a set number of articles on a regular basis, you can post your writing job on a variety of writing sites, or you can search for writers on freelance sites.


Hire an Editor to Fix Your Writing

This approach can be cheaper than hiring a writer, while still keeping your authentic voice. Write your article and then hire an editor to clean it up.