Classes and Seminars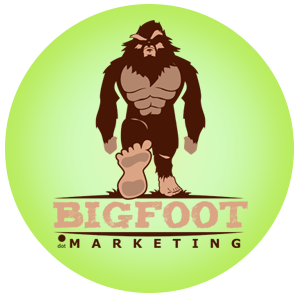 Bigfoot Marketing Basics
In Bigfoot Marketing Basics, you will learn:
How to Market Effectively on a Limited Budget
The Differences between Branding, Advertising & Marketing
How a Small Business Can Achieve Top of Mind Awareness
The Real Reason Most Small Businesses Fail
The 4 "Why?s" of Small Business Marketing
How to Get More Referrals Business
The 4 P's of Marketing X 2
---
Attracting More Clients + Increasing their Satisfaction = Making More Money.
Are your small business marketing efforts paying off?
Are you frustrated by wasting money to get your message out?
Are you confused about what to do?
You need to learn the Bigfoot.Marketing way to get more happy clients. When you learn how to market, NOT just how to spend your money, you'll make more money.