SEO or Search Engine Optimization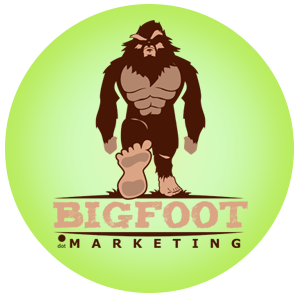 So, what is SEO or Search Engine Optimization, anyway?
Advanced Search Engine Optimization
Bigfoot. Marketing provides Advanced Search Engine Optimization services.
We provide only "white hat" or "legal" SEO services. Good SEO is natural and will not necessarily yield quick results, but will eventually yield good results that have staying power.
SEO is the abbreviation for Search Engine Optimization.
SEO is anything that an individual does on the internet and in particular on his Web site that improves his Web site's rank in the organic results of the search engine results pages (SERPs).
To "optimize" your Web site for search engines is to do what the search engines want in order to list or rank your Web site more favorably (higher) than other Web sites or web pages that are competing for rank for the same search phrases or keyword phrases on your web pages.
It is complex these days, and beyond the ability for most persons to accomplish good results on their own. This is especially true when there is a lot of "competition" for the keyword phrases that have value to you.
Advanced SEO Service is More than On-Page or On-Site Search Engine Optimization
On-Site SEO (About 25% of the Equation)
If we build your website for you, the proper On-Site SEO will be created along with the build.
Are you looking for just basic, on-site SEO service for a website that already exists?
We will optimize your existing website pages for you!
We will fulfill all of the basics for good, on-site SEO. For the best results, you should select only one, main keyword phrase per page. If you want other sub keyword phrases on a page, you should limit them to no more than two more.
On site SEO is accomplished by doing the right things on your own website, such as properly naming your META tags, using HEADING tags and appropriate text decoration.
Accurately naming your ALT tags for your website's images, having the right balance of text and graphics, as well as an adequate quantity of good text are also paramount to good on site SEO.
The things outlined below are seven elements of good, on-site seo, but they are not explained in detail.
The Big 7 of Good, On-Site SEO
An accurate TITLE tag.
Accurate META tags.

Description tag.
Keywords tag.
Robots tag.

Proper use of HEADING tags within the BODY of your website.
Correct employment of ALT tags for your images.
Good copy and an adequate amount.
Proper keyword density.
Proper hypertext linking.
Off-Site SEO (About 75% of the Equation)
Off-site SEO is the things that you do to raise the rank of your website in the organic SERPs (Search Engine's Results Pages) on websites other than your own.
The following are the most important things that google considers in deciding where to rank your website for in its organic search engine results.
There is only a slight difference between desktop or mobile browser use, not enough to take the time to show the difference, so the following is an average of both.
What Does Google Care About?
On-page Signals (about 20%)
(Presence of NAP, Keywords in Titles, Domain authority, etc.)


Link Signals (about 18%)
(Inbound anchor text, Linking domain authority, Linking domain quantity, etc.)


External Loc. Signals (about 15%)
(IYP/aggregator NAP consistency, Citation Volume, etc.)


My Business Signals (about 15%)
(Categories, Keyword in Business Title, Proximity, etc.)


Review Signals (about 10%)
(Review quantity, Review velocity, Review diversity, etc.)


Personalization Signals (about 8%)
(Engines track user's habits to guess what they are interested in to yield more refined results)


Behavioral/Mob. Signals (about 6%)
(Clickthrough rate, Mobile clicks to call, Check-ins, Offers, etc.)


Social Signals (about 6%)
(Google+ authority, Facebook likes, Twitter followers, etc.)